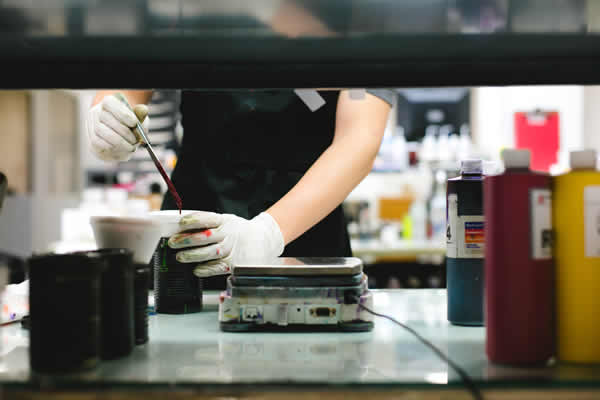 Stewart Superior is the industry leader for ink development, ink technology and ink pads for stamping and crafting. Our ink plant has a full lab and extensive staff of chemists for ink research, development and color matching.
Why does ink technology matter?
As trends in the market change, inks and related products evolve to meet the demands of the market. Stewart Superior strives to be ahead of the curve by developing innovative inks and other related products to advance the crafting and stamping markets. Many inks that are now industry standards were first developed by the Stewart Superior team. Memories Archival Dye Ink, Memories Chalk Ink, Palette Hybrid Inks, and Palette Glue Pads are some of our products that were trend setters in the marketplace. These products enabled stamping and crafters worldwide to create new and innovative techniques and designs.
How can we help your business?
Stewart Superior been in the stamping business for over 100 years. Our team is extremely knowledgeable in all aspects of stamping. Not only do we develop inks, but we manufacture polymer and rubber stamps for the trade. Through our knowledge and experience in the industry we can make your company stand out. We will put all aspects of our expertise to work for your program to ensure you have a full range of innovative and cutting edge products that can make your company unique.